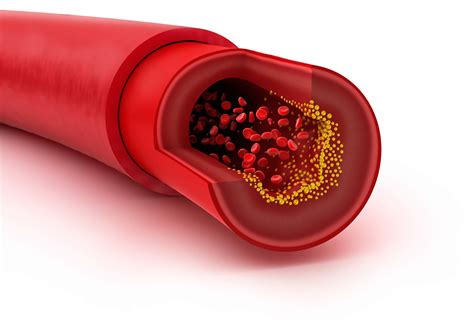 What was studied?
Avocados have long been known to be a healthy fruit with high levels of fiber, potassium and monounsaturated fats. However, studies showing whether significant consumption of avocados can actually reduce cardiovascular disease are lacking. On this post at Avocado consumption may reduce cardiovascular disease @ יואל קסלר we are publishing the abstract of article by Pacheco et. al. that was recently published in the Journal of the American Heart Association. In this study two large cohorts of patients were examined to look at the potential risk reduction in cardiovascular disease in people who consume avocados regularly.
Avocado Consumption and Risk of Cardiovascular Disease in US Adults
Lorena S. Pacheco, Yanping Li, Eric B. Rimm, JoAnn E. Manson, Qi Sun, Kathryn Rexrode, Frank B. Hu and Marta Guasch‐FerréOriginally published30 Mar 2022https://doi.org/10.1161/JAHA.121.024014Journal of the American Heart Association. 2022;11:e024014
Abstract
Background
Epidemiologic studies on the relationship between avocado intake and long‐term cardiovascular disease (CVD) risk are lacking.
Methods and Results
This study included 68 786 women from the NHS (Nurses' Health Study) and 41 701 men from the HPFS (Health Professionals Follow‐up Study; 1986–2016) who were free of cancer, coronary heart disease, and stroke at baseline. Diet was assessed using validated food frequency questionnaires at baseline and then every 4 years. Cox proportional hazards regressions were used to estimate hazard ratios and 95% CIs. A total of 14 274 incident cases of CVD (9185 coronary heart disease events and 5290 strokes) were documented over 30 years of follow‐up. After adjusting for lifestyle and other dietary factors, compared with nonconsumers, those with analysis‐specific higher avocado intake (≥2 servings/week) had a 16% lower risk of CVD (pooled hazard ratio, 0.84; 95% CI, 0.75–0.95) and a 21% lower risk of coronary heart disease (pooled hazard ratio, 0.79; 95% CI, 0.68–0.91). No significant associations were observed for stroke. Per each half serving/day increase in avocado intake, the pooled hazard ratio for CVD was 0.80 (95% CI, 0.71–0.91). Replacing half a serving/day of margarine, butter, egg, yogurt, cheese, or processed meats with the equivalent amount of avocado was associated with a 16% to 22% lower risk of CVD.
Conclusions
Higher avocado intake was associated with lower risk of CVD and coronary heart disease in 2 large prospective cohorts of US men and women. The replacement of certain fat‐containing foods with avocado could lead to lower risk of CVD.
For more interesting articles like this check our Blog page
כבר זמן רב ידוע כי אבוקדו הוא פרי בריא עם רמות גבוהות של סיבים, אשלגן ושומנים חד בלתי רוויים. עם זאת, חסרים מחקרים המראים האם צריכה משמעותית של אבוקדו אכן יכולה להפחית מחלות לב וכלי דם. המאמר הזו ב יואל קסלר .קום . אל. שפורסם לאחרונה בכתב העת של איגוד הלב האמריקאי. במחקר זה נבדקו שתי קבוצות גדולות של חולים כדי לבחון את הפחתת הסיכון הפוטנציאלית במחלות לב וכלי דם אצל אנשים שצורכים אבוקדו באופן קבוע.