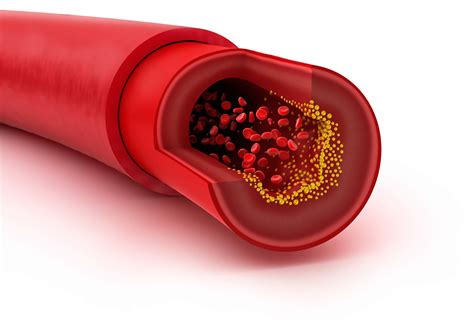 Does the use of oral anticoagulation prevent dementia in patients with atrial fibrillation?
Atrial fibrillation (AF) is the most common cardiac arrhythmia and puts patients at an increased risk for stroke by as much as 5x those unaffected with AF. However, past data suggests that AF may also put patient at a risk for dementia independent from that caused by CNS injury from stroke. A new study published in the Journal of the American Heart Association retrospectively examined the risk of dementia in patients with AF who took a direct acting oral anticoagulant vs warfarin vs no anticoagulation. The researchers found that the use of direct acting oral anticoagulation was associated with a decreased hazard ratio of dementia of 0.59. At Anticoagulation and dementia @ יואל קסלר .קום we republish their findings below.
Abstract from JAHA
Oral Anticoagulant Treatment and the Risk of Dementia in Patients With Atrial Fibrillation: A Population‐Based Cohort Study
Woldesellassie M. Bezabhe, Luke R. Bereznicki, Jan Radford, Barbara C. Wimmer, Mohammed S. Salahudeen, Edward Garrahy, Ivan Bindoff and Gregory M. PetersonOriginally published18 Mar 2022https://doi.org/10.1161/JAHA.121.023098Journal of the American Heart Association. 2022;0:e023098
Abstract
Background
We compared the dementia incidence rate between users and nonusers of oral anticoagulants (OACs) in a large cohort of primary care patients with atrial fibrillation.
Methods and Results
We performed a retrospective study using an Australia‐wide primary care data set, MedicineInsight. Patients aged ≥18 years and newly diagnosed with atrial fibrillation between January 1, 2010, and December 31, 2017, and with no recorded history of dementia or stroke were included and followed until December 31, 2018. We applied a propensity score for 1:1 pair matching of baseline covariates and Cox regression for comparing the dementia incidence rates for OAC users and nonusers. Data were analyzed for 18 813 patients with atrial fibrillation (aged 71.9±12.6 years, 47.1% women); 11 419 had a recorded OAC prescription for at least 80% of their follow‐up time. During the mean follow‐up time of 3.7±2.0 years, 425 patients (2.3%; 95% CI, 2.1%–2.5%) had a documented diagnosis of dementia. After propensity matching, the incidence of dementia was significantly lower in OAC users (hazard ratio [HR], 0.59; 95% CI, 0.44–0.80; P<0.001) compared with nonusers. Direct‐acting oral anticoagulant users had a lower incidence of dementia than non‐OAC users (HR, 0.49; 95% CI, 0.33–0.73; P<0.001) or warfarin users (HR, 0.46; 95% CI, 0.28–0.74; P=0.002). No significant difference was seen between warfarin users and non‐OAC users (HR, 1.08; 95% CI, 0.70–1.70; P=0.723).
Conclusions
In patients with atrial fibrillation, direct‐acting oral anticoagulant use may result in a lower incidence of dementia compared with treatment with either warfarin or no anticoagulant.
פרפור פרוזדורים הוא הפרעת קצב הלב השכיחה ביותר ומעמידה את המטופלים בסיכון מוגבר לשבץ פי 5 מאלה שאינם מושפעים מפרפור פרוזדורים. עם זאת, נתוני עבר מצביעים על כך שפרפור פרוזדורים עלול גם להעמיד את המטופל בסיכון לדמנציה שאינה תלויה בפציעה של מערכת העצבים המרכזית כתוצאה משבץ מוחי. מחקר חדש שפורסם בכתב העת של איגוד הלב האמריקני בדק בדיעבד את הסיכון לדמנציה בחולים עם פרפור פרוזדורים שנטלו נוגד קרישה דרך הפה הפועל ישירות לעומת וורפרין לעומת ללא נוגד קרישה. החוקרים מצאו כי השימוש בנוגדי קרישה דרך הפה פועלת ישירות היה קשור לירידה ביחס הסיכון לדמנציה של 0.59. יואל קסלר .קום אנו מפרסמים מחדש את הממצאים שלהם למטה.