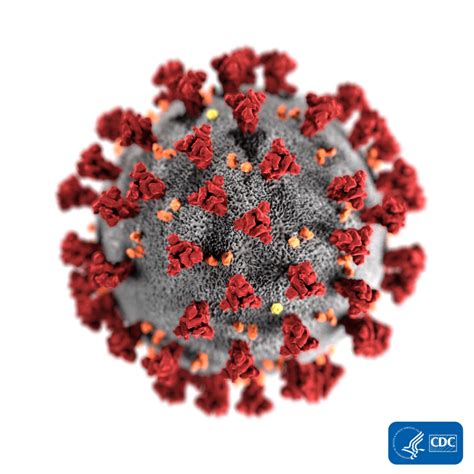 In the past few days news of a new COVID-19 variant of concern has taken over the news. Nations are again closing their borders to non-citizens and re-instituting quarantines What is this new variant? Why is it so concerning? what can be done to stop its spread? At יואל קסלר .com we will try to answer some of these questions.
The following information was recently published by the World Health Organization:
The B.1.1.529 variant was first reported to WHO from South Africa on 24 November 2021. The epidemiological situation in South Africa has been characterized by three distinct peaks in reported cases, the latest of which was predominantly the Delta variant. In recent weeks, infections have increased steeply, coinciding with the detection of B.1.1.529 variant. The first known confirmed B.1.1.529 infection was from a specimen collected on 9 November 2021.
This variant has a large number of mutations, some of which are concerning. Preliminary evidence suggests an increased risk of reinfection with this variant, as compared to other VOCs. The number of cases of this variant appears to be increasing in almost all provinces in South Africa. Current SARS-CoV-2 PCR diagnostics continue to detect this variant. Several labs have indicated that for one widely used PCR test, one of the three target genes is not detected (called S gene dropout or S gene target failure) and this test can therefore be used as marker for this variant, pending sequencing confirmation. Using this approach, this variant has been detected at faster rates than previous surges in infection, suggesting that this variant may have a growth advantage.
There are a number of studies underway and the TAG-VE will continue to evaluate this variant. WHO will communicate new findings with Member States and to the public as needed.
Based on the evidence presented indicative of a detrimental change in COVID-19 epidemiology, the TAG-VE has advised WHO that this variant should be designated as a VOC, and the WHO has designated B.1.1.529 as a VOC, named Omicron.
It is still not yet known if this strain causes more severe disease or to what degree the it can evade immunity from those previously vaccinated. What can you do to help prevent the spread? The Centers for Disease Control recommends the following:
CDC recommends people follow prevention strategies such as wearing a mask in public indoor settings in areas of substantial or high community transmission, washing your hands frequently, and physically distancing from others. CDC also recommends that everyone 5 years and older protect themselves from COVID-19 by getting fully vaccinated. CDC encourages a COVID-19 vaccine booster dose for those who are eligible.
More information on COVID-19 is available here.
בימים האחרונים השתלטו החדשות על גרסה חדשה של קורונה. מדינות שוב סוגרות את גבולותיהן בפני לא-אזרחים ומכניסות מחדש הסגרות מהי הגרסה החדשה הזו? למה זה כל כך מדאיג? מה ניתן לעשות כדי לעצור את התפשטותו? באתר יואל קסלר .קום ננסה לענות על חלק מהשאלות הללו.
המידע הבא פורסם לאחרונה על ידי ארגון הבריאות העולמי:
הגרסה החדשה דווחה לראשונה מדרום אפריקה ב24 בנובמבר2021. המצב האפידמיולוגי בדרום אפריקה התאפיין בשלושה שיאים ברורים במקרים שדווחו, האחרון שבהם היה בעיקר וריאנט הדלתא. בשבועות האחרונים, ההדבקות עלו בצורה תלולה, במקביל לזיהוי של וריאנט הזיהום.
לגרסה זו יש מספר רב של מוטציות, שחלקן מדאיגות. עדויות ראשוניות מצביעות על סיכון מוגבר להידבקות חוזרת בגרסה זו, בהשוואה לאחרים. נראה שמספר המקרים של גרסה זו גדל כמעט בכל המחוזות בדרום אפריקה. מספר מעבדות ציינו כי עבור בדיקת אחת בשימוש נרחב, אחד משלושת גני המטרה אינו מזוהה
עדיין לא ידוע אם זן זה גורם למחלה חמורה יותר או באיזו מידה הוא יכול לחמוק מחסינות מאלה שחוסנו בעבר. מה ניתן לעשות כדי למנוע את ההתפשטות? המרכז לבקרת מחלות ממליץ על הדברים הבאים:
מומלץ לאנשים לעקוב אחר אסטרטגיות מניעה כגון חבישת מסכה במסגרות פנימיות ציבוריות באזורים של העברה קהילתית משמעותית או גבוהה, שטיפת ידיים לעתים קרובות והתרחקות פיזית מאחרים. מומלץ גם לכל בני5 ומעלה להגן על עצמם על ידי חיסון מלא.